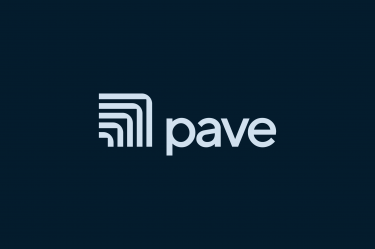 Changing a career can feel like a monumental task to say the least. Lisha Davis saw this first-hand and strove to create a better way to help people align their passions and purpose to find meaningful careers—resulting in her founding Pave. A company that believes finding meaning and fit are essential to career satisfaction.
They achieve this through their unique model that combines real-time career insights, one-on-one access to experts in roles, and interview research & preparation. Thus, allowing their users to feel empowered and equipped to take on new careers. Pave clarifies what it takes to step into the roles their users want, decoding the required skills and expected activities, with suggestions on strengthening their fit.
Lisha approached Mast early on to help bring Pave to life. We worked closely with her to develop a brand and subsequent digital experience. Resulting in an inspiring, motivating, and encouraging brand that embodies its mission. A brand that is inviting while still being modern and aspirational.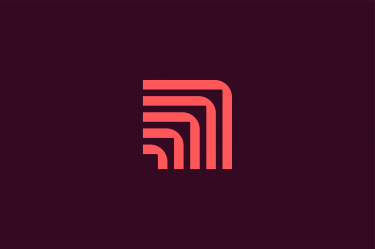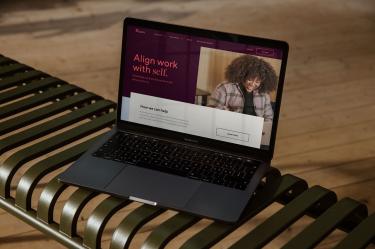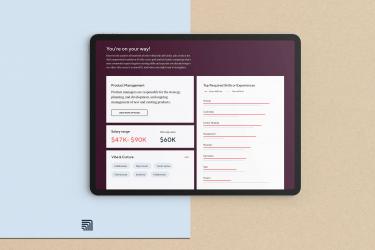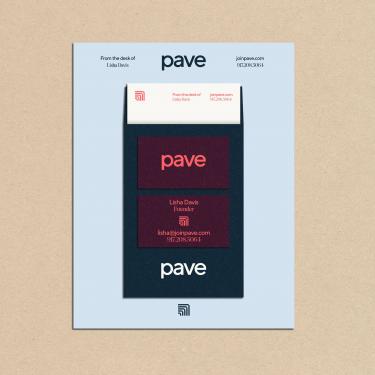 When developing the color palette and visual system, we wanted to create something fresh, innovative, and trustworthy overall—encapsulating the spirit of Pave's mission. Ultimately resulting in a look and feel that balances maturity, sophistication, and modernity with technology and innovation. A system that can thrive in both the physical and digital expressions of the brand.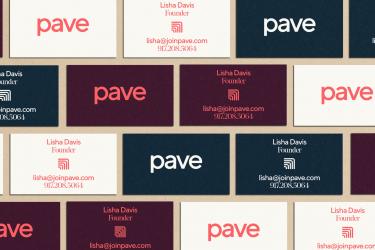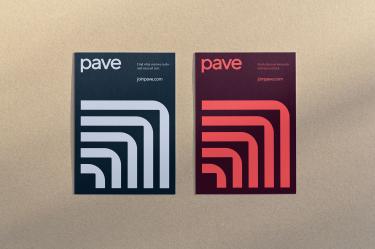 When developing the symbol, we wanted to capture the spirit of movement, change, upward mobility, and the notion is that there are many different paths to take. Encapsulated within a strong symbol.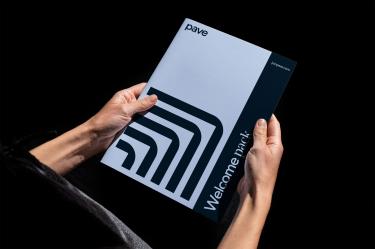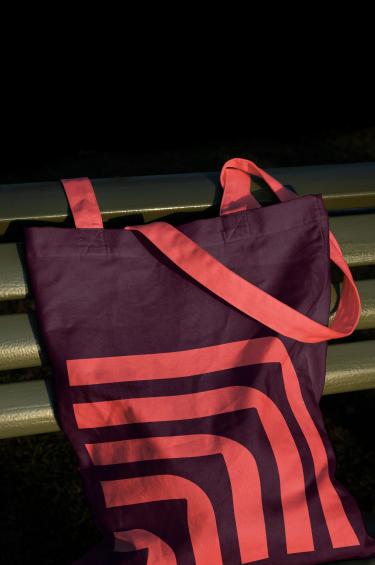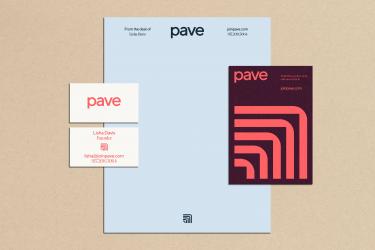 We worked closely with the Pave team to design a sophisticated digital expression of the brand that allowed the users to navigate and easily track their progress.
See more of the website we created for Pave → here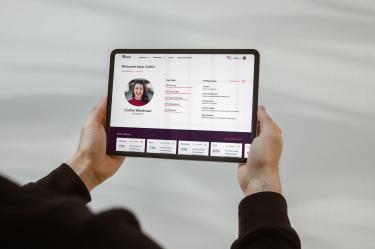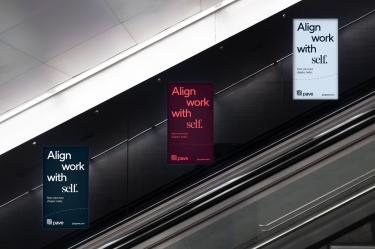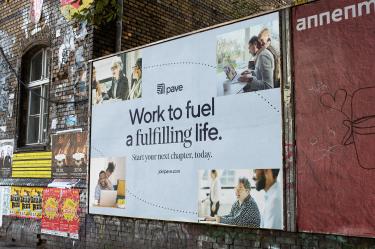 When selecting the typographic system, it was essential to create a balance between stability and personality. By using a strong base typeface and an expressive secondary face, the brand can be dynamic and aspirational to each person. Giving them a voice.
Through the use of this robust and expressive typographic system, the mission is clear and concise. In addition, through the color palette and pattern, the feeling of personality and stability is created.