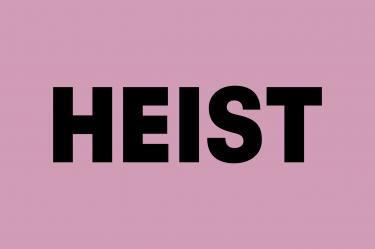 Compile. Plan. Implement.
Heist is a London-based PR agency focused on assembling bespoke, expert teams of comms professionals worldwide to tackle every project. Heist unlocks ideas for their client's brands and executes each plan to perfection where everyone plays their part and utilizes their specialties.
Inspired by his love of historic heist movies, founder Peter Bowles approached Mast to help create a modern brand with nods to his favorite films—films that lead to the thinking behind the name and firm itself. Resulting in a no-nonsense brand with as much order as the best-executed heist.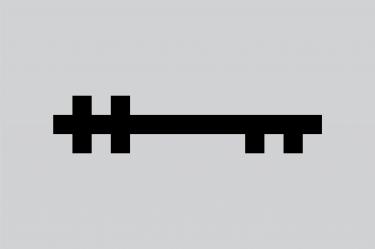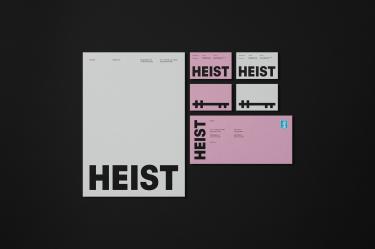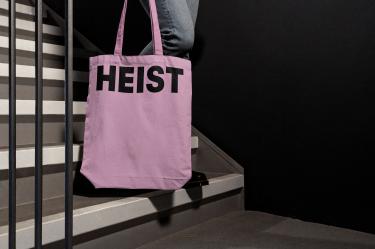 It is impossible to think about heist movies without thinking of the name "The Italian Job." The 1969 film and the 2003 remake are both famous for the inclusion of Minis.
The history of these vehicles inspired the wordmark, which was based on the historic Mini badges.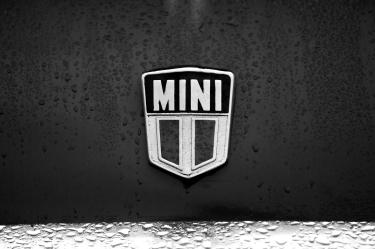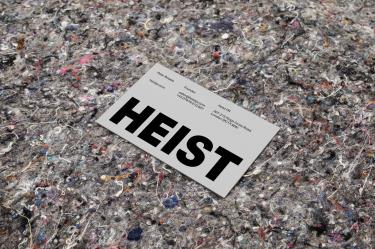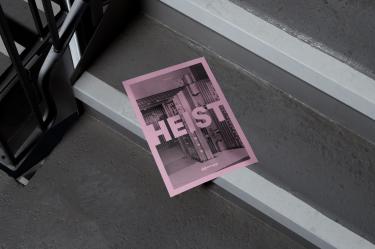 The primary symbol plays with the notion of "unlocking" ideas for their clients. By combining a simplified visual of a key with an "H" we have created a straightforward, modern symbol that is more than meets the eyes.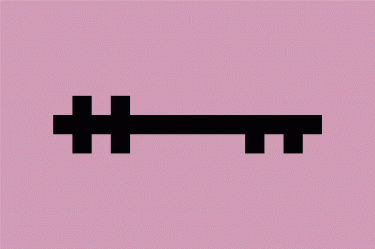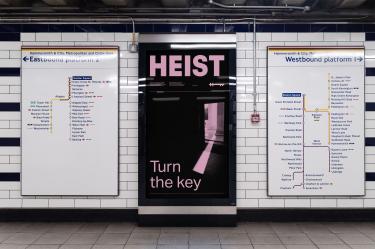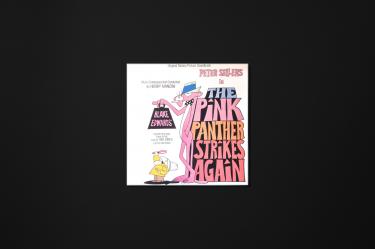 Inspired by a vintage Pink Panther record we acquired, we sampled the colors to find a perfect shade of pink to bring the brand to life by scanning the record. Establishing a strong personality for the brand with a nod to the renowned movies. Setting Heist apart in the market.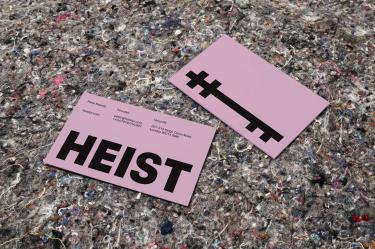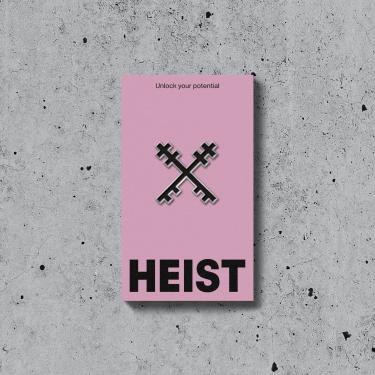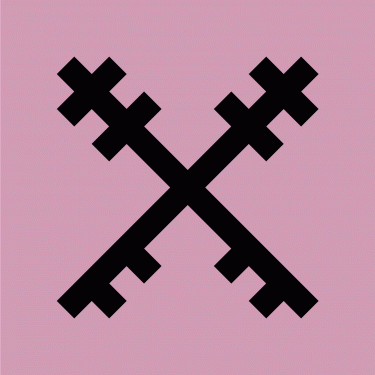 In addition to the primary symbol, we developed the secondary symbol to allow for maximum usability across the buildout of the brand. We created the secondary symbol of crossed keys to emphasize the partnership between Heist and their clients. One example is the enamel pin, produced as a client gift.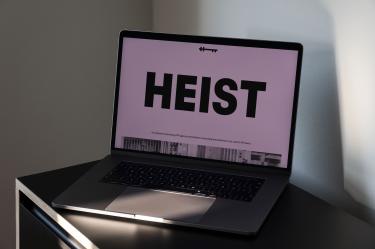 With a wealth of clients, from Cambridge to O2, Heist does not need to establish themselves. So instead of a dense website, we've created a no-nonsense single-page website to tell their story concisely and beautifully.
View more the website we created for Heist → here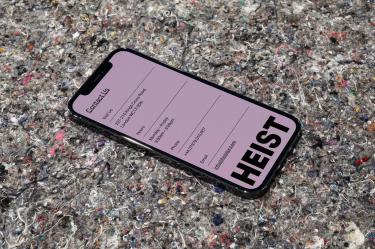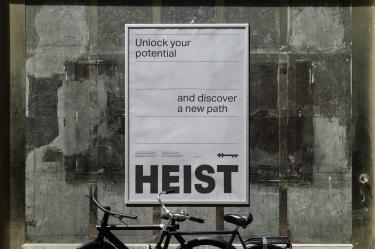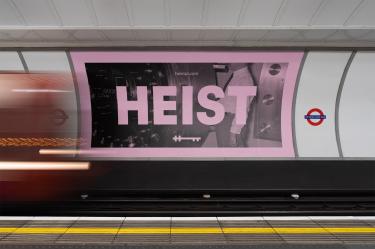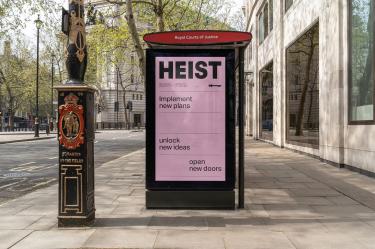 The brand creates intrigue across all possible touchpoints by combining historical imagery, bold type, orderly grids, and a modern palette.